Bayohne
Community Rep - 2 days ago
Duty Recorder
The Duty Recorder feature will allow players to record and revisit their adventures in instanced duties. You'll also be able to view the battle from the perspective of the other party members.

In addition to this, there is an idling camera mode, and group pose mode, so not only can you use this feature for reviewing, but to also take screenshots as well. You can also view from the enemy's perspective, and change the speed of the replay playback. You will not be able to play the recording in slow mode, as this will make it difficult to retain the integrity of the packets.

Duty Records
You can save up to three recordings. To record a duty, the following conditions must be met:
Duty Records must be enabled.
Parties must meet the minimum size requirements.
A record ready check must be initiated and all party members must consent.
The record ready check will set an anchor point in the recording once all party members consent, then the countdown timer will begin. When reviewing the recording, you may begin watching from this anchor point.

The Duty Recorder feature will not be applied to all duties when first implemented. We will look into aspects such as the amount of data, and resources that may be required for debugging, and gradually add more duties where this feature can be used in. We're sure some players may not want to be recorded so this feature will not be available in a matched party. Please form a party first through means such as using the Party Finder. Players will also be able to check if the recordings will be allowed or not through the Party Finder.

The recordings will only display your own character information. For other players, it will only display their job names. The recording will resume until the duty is completed. Since it's not actually recording a video, there isn't any concern of storage space running low. You may change your perspective to any battle object, which includes pets as well.

Records
Records may be viewed inside inn rooms, and records that you wish to save can be set not to be overwritten.

Please note that you will not be able to view past recordings after patch updates. This is because the feature is replaying the battle itself using the battle system and not recording a video. Therefore, when there are job adjustments and such, it will not be able to play with those previous statuses as they were.

Duty Record Playback Controls
Play / Pause
2x Speed
4x Speed
Set Focus Target
Hide HUD
Help
Group Pose
Switch to Idling Camera
Next Chapter
Previous Chapter
Chapter Select
And other various features.
---
Letter from the Producer LIVE Part XL Update Thread
Latest Lodestone News

Announcing the FINAL FANTASY XIV Fan Festival 2018-2019!
We're pleased to announce that Fan Festival—FINAL FANTASY XIV's largest live event—is making its grand return in 2018 and 2019! The fun kicks off in November 2018 in Las Vegas with the North American Fan Festival, followed by the European Fan Festival in Paris in early 2019, and concludes with the Japanese Fan Festival in Tokyo in March 2019!

Celebrate all things FFXIV with your fellow adventures in three different locations across the globe and create memories that will last a lifetime!

Read up on the details for each event.

Announcing the Starlight Starbright Screenshot Contest
There's a chill in the air across the realm, and the faintest sound of bells ring in the ears of adventurers far and wide. Decorations twinkle amidst the city-states, shining like the starlit sky. 'Tis the season to spread tidings of good cheer and celebrate with tinsel, twinkleboxes, and all the trappings of festivity!

Capture the essence of your holiday spirit this year by participating in the Starlight Starbright Screenshot Contest!

Read on for full contest details.

Join us for Duty Commenced Episode 19 on December 20th
Duty Commenced Episode 19 is set for Wednesday, December 20th! Join the North American Community team as they discuss the latest Letter from the Producer LIVE and Patch 4.2! You also won't want to miss another installment of Community Commendations where the amazing talent of the community will be on display. The team will also be having a special holiday-themed giveaway for viewers!

Read on for show details.

Letter from the Producer LIVE Part XL
It is our pleasure to announce the URLs for the upcoming Letter from the Producer LIVE Part XL set to take place on Friday, December 15.

Friday, December 15, 2017 at 3:00 a.m. (PST)
* Please note that the audio will be available in Japanese only.

Read on for details.

The Starlight Celebration
The realm is in need of warmth and cheer to stave off the chill and gloom of winter. What better way to brighten your spirit than to revel in the joy of the Starlight Celebration?

Cities far and wide are adorned with all manner of festive decorations, and Starlight bears have arrived to deliver their unique brand of merriment. However, it seems an adventurer's aid is needed in Bentbranch Meadows, where a spate of unexplained thefts threatens to upset the proceedings.

Read on for details.

Patch 4.18 Notes
Patch 4.18 brings a number of changes, including the removal of the weekly restrictions in Deltascape and adjustments to Rival Wings.

Read the patch notes.
* Updated 12/12/2017 3:30 a.m. (PST)

Free Login Campaign
The patch 4.1 series presents a plethora of new challenges across the realms of Eorzea and Othard. In the hope that would-be adventurers can experience all that FFXIV has to offer, we are pleased to announce the latest Free Login Campaign! If you or any of your friends are currently taking a break from your adventures, you won't want to miss out on this limited-time event!

Read on for details.

Letter from the Producer LIVE Part XL Set for December 15th
The date has been set for the fortieth installment of the Letter from the Producer LIVE, which will feature the first half of a two-part special previewing the new content and updates in patch 4.2. Join us on Friday, December 15, to get the latest information to come out of Eorzea.

Check out the details on how to view the broadcast.


The Return of Breaking Brick Mountains!
To commemorate the release of the latest expansion for Dragon Quest X in Japan, the collaboration event Breaking Brick Mountains will return on Thursday, November 30! You won't want to miss the re-emergence of the powerful and pernicious golems that once bewildered Amajina & Sons Mineral Concern.

* This event is identical to the one previously held in September of 2014. Completed quests cannot be undertaken a second time.

Read on for details.

Cyber Monday Mount Madness!
For a limited time only, all mounts on the Mog Station are going on sale!

Read on for details.

DUTY COMMENCED Episode 18 Archive Now Available
The latest episode of the North American community team's DUTY COMMENCED has been archived and is now available to view! Couldn't join the team live this time? No worries! The episode has been stored on the official FINAL FANTASY XIV Twitch channel and can be watched over and over at your whim.

In this episode, the community team challenged the new PvP encounter, Rival Wings, took a look at the bard performance actions, and showcased a new set of Community Commendations!

View the archived video on the official Twitch channel.

The Feast Season Six Underway!
We are proud to announce the sixth season of the Feast has begun!

Ready your weapons, and prepare to fight your fellow adventurers fang and claw to climb up the rankings. Then, when the dust settles at the season's end, players will be rewarded for placement in the bronze, silver, gold, platinum, and diamond tiers, with exclusive prizes for top-ranking players.

Learn more about the Feast rankings and rewards.

The Feast Season Five Results Are In!
The competition has been fierce, but at last, we have declared the winners of the Feast Season Five!

Top ranking players will receive special rewards, so check out the rankings and see who clawed their way to the head of the pack!

Read on for details.

Patch 4.15 Notes
Patch 4.15 will bring a number of additions and refinements to the realm, including the introduction of the new PvP encounter Rival Wings and Performance Actions.

Read the patch notes.

Announcing DUTY COMMENCED Episode 18!
The eighteenth episode of DUTY COMMENCED is set for Wednesday, November 22nd! The North American Community team will be streaming from Leviathan on the Primal Data Center as they discuss Patch 4.15 and challenge the new PvP encounter, Rival Wings!

Read on for show details.

Eorzean Symphony: FINAL FANTASY XIV Orchestral Album Blu-ray on Sale December 20
The first orchestral music event dedicated to FFXIV, Eorzean Symphony: FINAL FANTASY XIV Orchestral Concert 2017 is coming to Blu-ray from December 20! Video footage of every song performed can be yours to treasure forever. In addition, 10 selected songs will be available in both MP3 format and high-quality FLAC for maximum richness of sound.

Proceed to the Square Enix Store.

The Feast Season 6 Coming Soon!
Ready your weapons─Season 6 of the Feast begins next week on Tuesday, November 21 with the release of patch 4.15!

Based on player feedback, the upcoming season will be shorter, scheduled to run until the release of patch 4.2.

Patch 4.15 Rival Wings Preview
In today's patch 4.15 preview, we offer you a look at the new PvP encounter, Rival Wings.

Read on for details.

Announcing the Winners of the Ogre Pumpkin Carving Contest!
Our Ogre Pumpkin Carving Contest challenged adventurers to decorate an ogre pumpkin for All Saints' Wake, and in true Warrior of Light fashion—you delivered! We were taken aback by the artistic talent and carving prowess so many adventurers displayed, and are pleased to announce that the results are in!

Take a look at the winning entries filled with both fright and delight.

Announcing the Winners of the FFXIV Furnishing Design Contest!
The guildmasters of the three city-states recently turned to the realm's most talented adventurers to design new furnishings to pique the interest of their clientele. As a result, the adventurers put their creative minds to work, raised their tools, and delivered myriad excellent new designs. We present to you the winners of the Furnishing Design Contest!

Peruse the winning entries.
Event Fêtes des étoiles 2017 / Event Starlight Celebration 2017
Event Fêtes des étoiles 2017 / Event Starlight Celebration 2017
Event Fêtes des étoiles 2017 / Event Starlight Celebration 2017
Event Fêtes des étoiles 2017 / Event Starlight Celebration 2017
Event Fêtes des étoiles 2017 / Event Starlight Celebration 2017
Event Fêtes des étoiles 2017 / Event Starlight Celebration 2017
You'll need to complete the level 15 quest line "Stars and Explosions and Bears, OH MY" from Amh Garanjy at the Mih Khetto's Amphitheatre in Gridania to get the Starlight Box.
To farm the Starlight Box, you'll need to participate in the fate "Bad Luck Comes In Trees" at 25.3 Y: 29.4 in Central Shroud with the Kochab mount given to you by the Starlight Bear Handler at Y: 25.0 Y:28.5. While mounted on the bear, you'll be able to use "Starburst" on the decorated treants in the fate.
Note: You wont get Starlight Boxes if use your personal mount in the fate.
The Starlight Box can be used to purchase holiday prizes from the Starlight Celebrant right outside of the Mih Khetto's Amphitheatre in Gridania.
Happy Farming!
im 64 with 440per using live shrimp and cant catch any

Just got one from Woodland Exploration XXII instead of a Koala...
Found via BTN Quick Exploration.
Retainer is level 70 with level 70 crafted gear.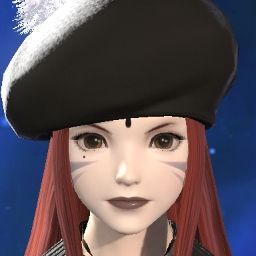 lvl304 Bard High Drop rate every second kill drops between 3 and 8 made 51NQ 18 HQ in 10 minutes @20, 18 (Azim Steppes)

Did you use Truth of Mountains? I forgot about that my first game day and had to wait around for the next one by the time I realized. x.x

xchangeable against material V (craft and harvest) NPC Smacklix ( idyllshire 7.6, 4.8)
Traduction du commentaire de Kya :
Loot du dernier coffre de : Nalloncques (donjon 60)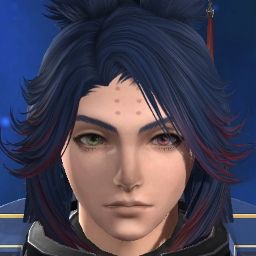 we need to find something that drops this better! Rate is awful and mug appears to have 0.0000000000000000000000000000000000000000000000000000000000001% chance of ever working
Caught using nightcrawlers, around 7am, fair skies. No snagging, right by the quest NPC. Quest fish showed a very light tugging animation; harder tugs were different kinds of carp.

Also available for 60 gil from Tokohana ~ Kogane Dori (Kugane: 12.9-12.3)
says its from a shop but not which any1 know?
nice1 thx for the specific info really handy +1
In Patch 4.1-
15 NQ Raziqcoat:
3 Violet Ooid
3 Foxglove
1 Rowena's Token (Blue Crafters' Scrip) (25 Red scrip)
5 HQ Raziqcoat:
3 Violet Roundstone
3 Bitter Foxglove
1 Rowena's Token (Blue Crafters' Scrip)

The Dravanian Forelands ( 29.6 , 21.7 ) Z: 1.0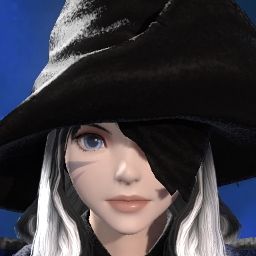 MIN
TP Ala Gannha in The Peaks
around (38.3, 11.2, 2.1)
still doesn't really work properly as of patch 4.15.
Most of this Artisan stuff is now available from your Grand Company Quartermaster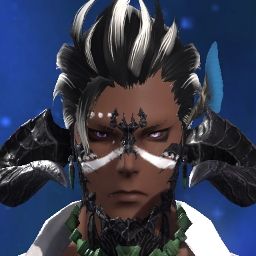 The Ruby Sea > Isle of Bekko 32,25
Possible One-Star Veteran Clan Hunt Mark. 3 kills.
caught a ton of gobys then got an hq mooched and got a silver shark, sometimes i mooched wahoo inbetween at cape westwind
Used for grand company supply & provisioning daily, quantity 4.
If you catch enough Bashful Batfish a hidden fishing node appears nearby.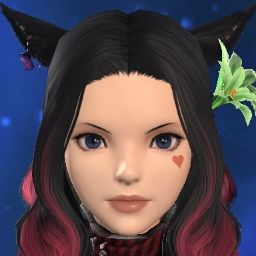 Sold by Grand Company Quartermaster for 200 company seals. (Sergeant Third Class, Materiel)